What were you doing at three years old? Were you setting national archery records? Dolly Shivani Cherukuri of India is the real deal. Dolly comes from a family of professional archers and archery instructors. And according to The Times of India, special lightweight arrows were built for her use and she practices on small bows a few hours a day to hone her skills.
Is this little girl the real Katniss Everdeen from Hunger Games?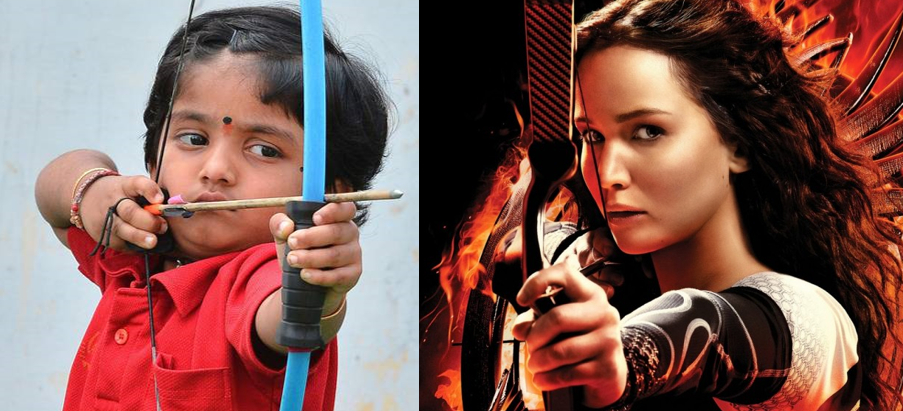 Want to see Dolly in action? Check out this video from SportsGuerilla!