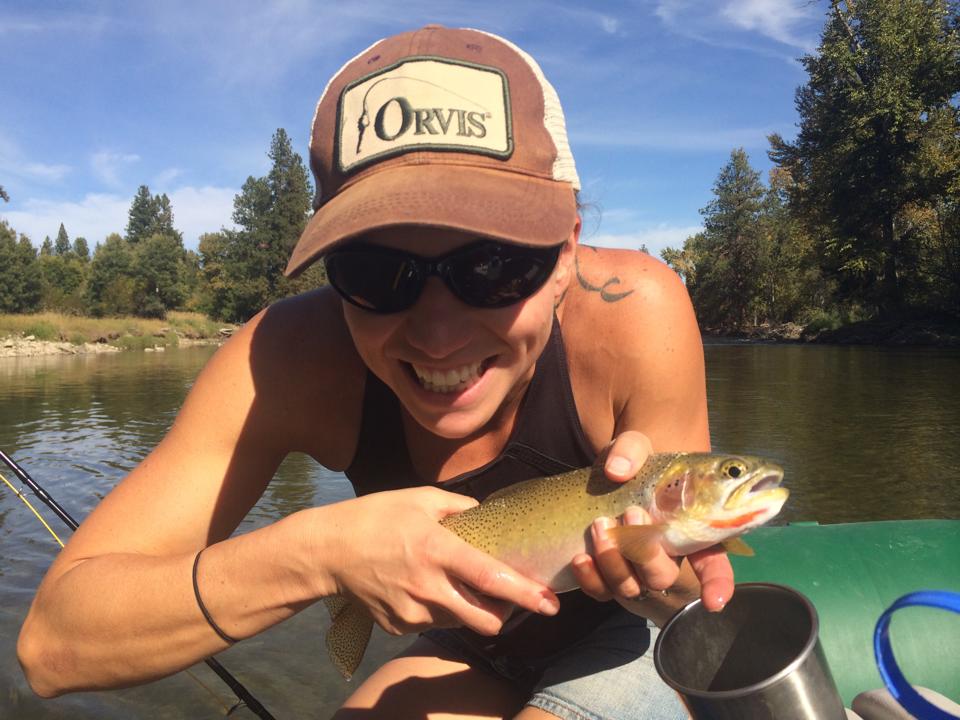 By Jill Alban
It's May in Montana. And my husband and I have entered what we affectionately call "the crazy season."
I'm not sure if it's because of the long, cold nights that have us inside playing Scrabble through most of December and January – but once spring hits, we're a little giddy. Grant wishes on his lucky star and puts in for the special moose or sheep tag that might just be in the cards later this year. I bike down to the farmer's market to buy the jaunty, bright green starts that will turn into endless bowls of salad in a month's time. We pull out the calendar, plan our backpacking adventures, and make grand goals to plant an herb garden or build a greenhouse in the long summer evenings after work.
And, of course, I pull out my fly box. Last year's September hoppers and October caddis are still poised crookedly on the backing. I yank them out, re-arrange them neatly inside the box, and count out my march browns and copper johns to make sure I have enough good stuff to get me through the next few weeks.
I'll tell you straight off – I'm lucky. A lot of women in Montana have maniac anglers for partners – guys who will get up at 3:30 am to drive to Idaho for steelhead fishing, or who might wade fish for 12 hours straight in a rainstorm. Meanwhile, my guy saves his passion for hunting season. Spring and summer, he's still pretty mellow – has me sit up front and cast while he rows us downstream. I think he knows it's good for me – how it sets me right, puts me back in a good place.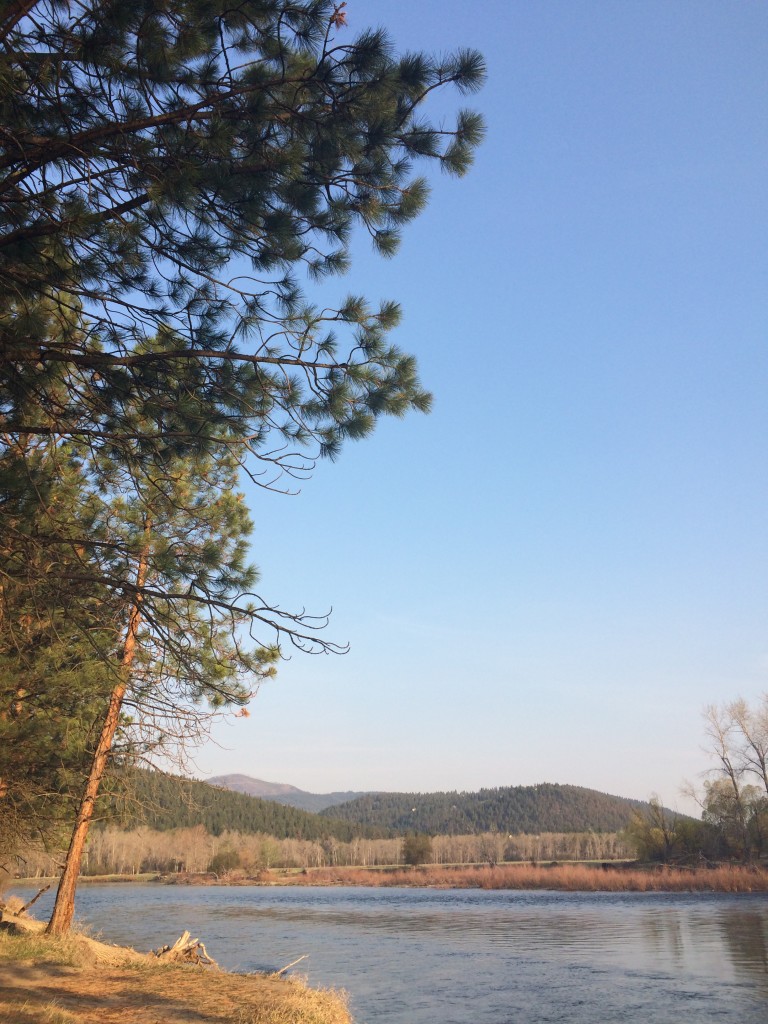 Let's face it. These days, it's hard to shut yourself down – you leave work, come home, check your email again to make sure you're not missing a beat. At least I do. Even living here – in Montana, with its backdrop of snow-capped mountains and big sky – the world of constant texts, deadlines, and never-ending urgency to move, make better, and keep going wears me out. I long to let go. Sometimes, I forget what it even feels like to have a clear head, an open schedule, or a day without to-dos.
I think this is why I start to crave the water. Or, to be more exact – the river. It's a gift, being out, letting the current just take you. The movement of it, the force of the river tumbling over itself, forcing its way up and over boulders, against and around canyons, down sheer drops and up again.
I sit in the boat, body rolling along with the current, watching the sunlight glitter on the green velvet water. That late afternoon river light is my favorite sight in the whole world. I cast my line again and again to the swollen streambanks. Sometimes I catch a trout. Mostly I just watch the light moving on the water. And if this were the last sight I ever was to see—well, I think I'd be all right, somehow.
Many years ago, I came to the river to learn how to fish. Today, I come to let go. To gaze into its watery depths, places I will never inhabit. To blend into some sacred movement, some force of earth. To lean back, tilt my face toward the sun, and breathe.
Jill Alban is a writer and conservation professional living in Missoula, MT. Follow @jillalban and find other essays and blogs at themissionislove.com.
Check out Jill's first post here.