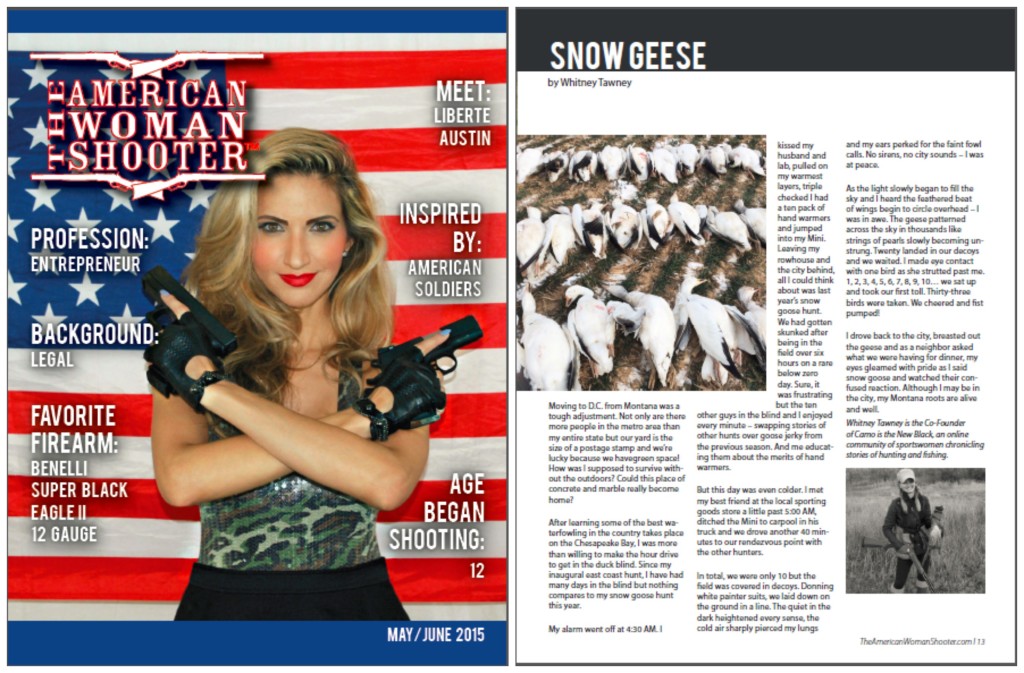 Check out this Camo is the New Black feature in the most recent issue of The American Woman Shooter! We're beyond honored to contribute to this exciting new magazine for women. The American Woman Shooter…
– Champions women in the firearms industry
– Partners with sister organizations in areas of hunting and shooting sports
– Fosters relationships between novice and expert shooters
– Educates women about firearm selection, safety and defense
Read the whole May/June magazine and Whitney's feature here!