By Rachel Voss
If this was only ONE clock we could stop the hand of time on! Snakes, spiders, ants…I can do… TICKS… holy heeeee-beee-jeee-beees!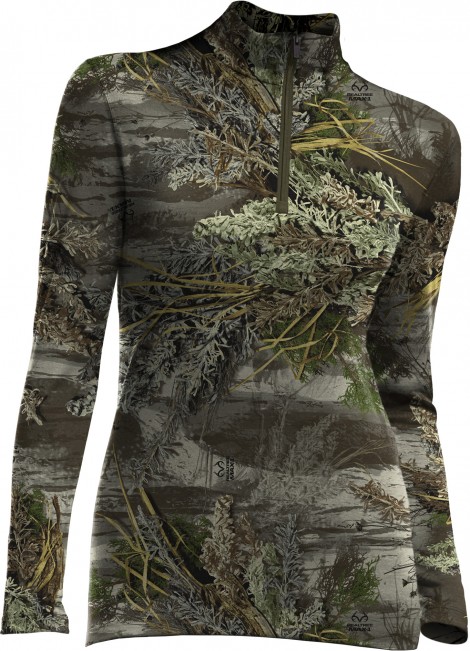 Now, the benefits of playing in our beautiful great outdoors BY FAR outweigh the risks that are associated with tick bites. But with Lyme Disease on the rise, us hunters – and other outdoor like minded folks – can take a few easy steps and precautions to avoid these lil travelers… It can be as simple as a piece of clothing in your closet!
Tick Habitat: It's important to know where these lil' dudes love to hang out. These tiny travelers vary in size and often can be nearly impossible to see. SO, rather than looking for them, be able to recognize some of the prime tick habitat in your local areas. Ticks LOVE tall grass and wooded areas. Hence how we pick them up and take them for that forbidden and unwanted ride on our bodies! They situate themselves just so…. enabling the transfer from the grass to a traveling by person or animal.
I have always sworn these little tiny creepers must be related to the flying squirrel! For years I thought they would say BONZAI and jump on me as I passed by…specifically in early spring….after all.. how are they reaching my head?!?!?!? But essentially, ticks do not jump out of trees onto us as we pass by in the woods. They tend to remain low even on tall grass because they avoid sunlight and the drier conditions at the top of grass.
The SINGLE most important and most helpful tip I can give when it comes to avoiding a LATCH on is wearing the proper clothes when in tick habitat, a tight fitting base layer is your best defense! Base layers can come in a variety of fabrics and brands, colors, and of course prices!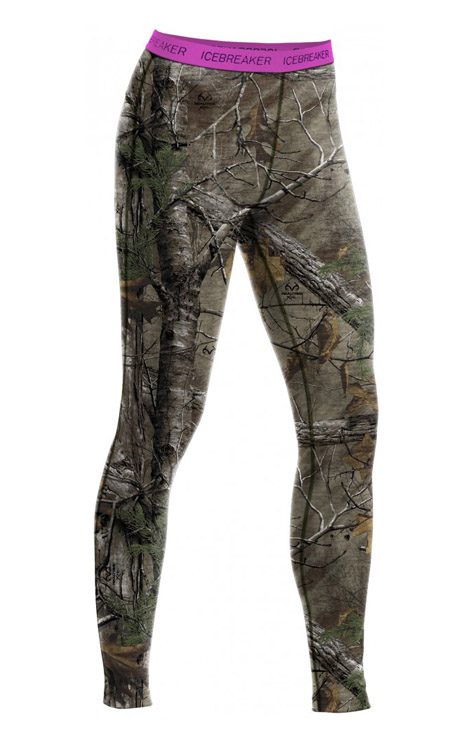 Originally, base layers came into this world as LONG JOHNS…a cotton LONG UNDERWEAR type….and always seemed to be for men, or fitted for men. Which means these things were NOT comfortable and hung in all the WRONG places! Coming from someone who has CONTRACTED the dreaded Lyme Disease these lil' ones carry I have found true love in the form of a base layer: the IceBreaker Series from Prois. Ice Breaker is 200 GM and 100% Merino! This base layer perfection has flat-lock seams that prevent chafing, is lightweight, breathable, and is ODOR RESISTANT, a snug yet comfy fit. If you want MAXIMUM guarantee you don't pick up a new friend I suggest you pull your socks up over your base layer and the ticks will be on LOCK OUT-LOCK DOWN-ANNNNND SMACK DOWN!
Odor resistance is so important for us hunting gals! Most ladies won't wear a base layer due to feeling weighed down, and they seem just too warm, hence we sweat…which leads to odor…and NONE of us want to be winded while big game hunting! The IceBreaker branded layers are my top pick for layering and keeping the pesty -creepy-crawly-travelers at bay!
The best part is " CAMO is the NEW BLACK!!!!" So for us obsessed ladies you can get this rockin' base layer in CAMO or BLACK….take your pick!
You can find the IceBreaker Series by our friends at Prois, Technical Hunting and Field Apparel for Women, here.
Now is the perfect time to get your base layers and save on other Prois SEXY WEAR!! For Camo is the New Black readers, Prois is offering 20% off, all you have to do is use the coupon code: VOSS at checkout!!
Rachel Voss is on the Prois staff and is also the Washington State Chairman of the Mule Deer Foundation.