Finding the right recipe may just inspire a new hunter or angler so it's important to have great resources. Here are a few cookbooks to consider (or if you're like me add to your growing collection!)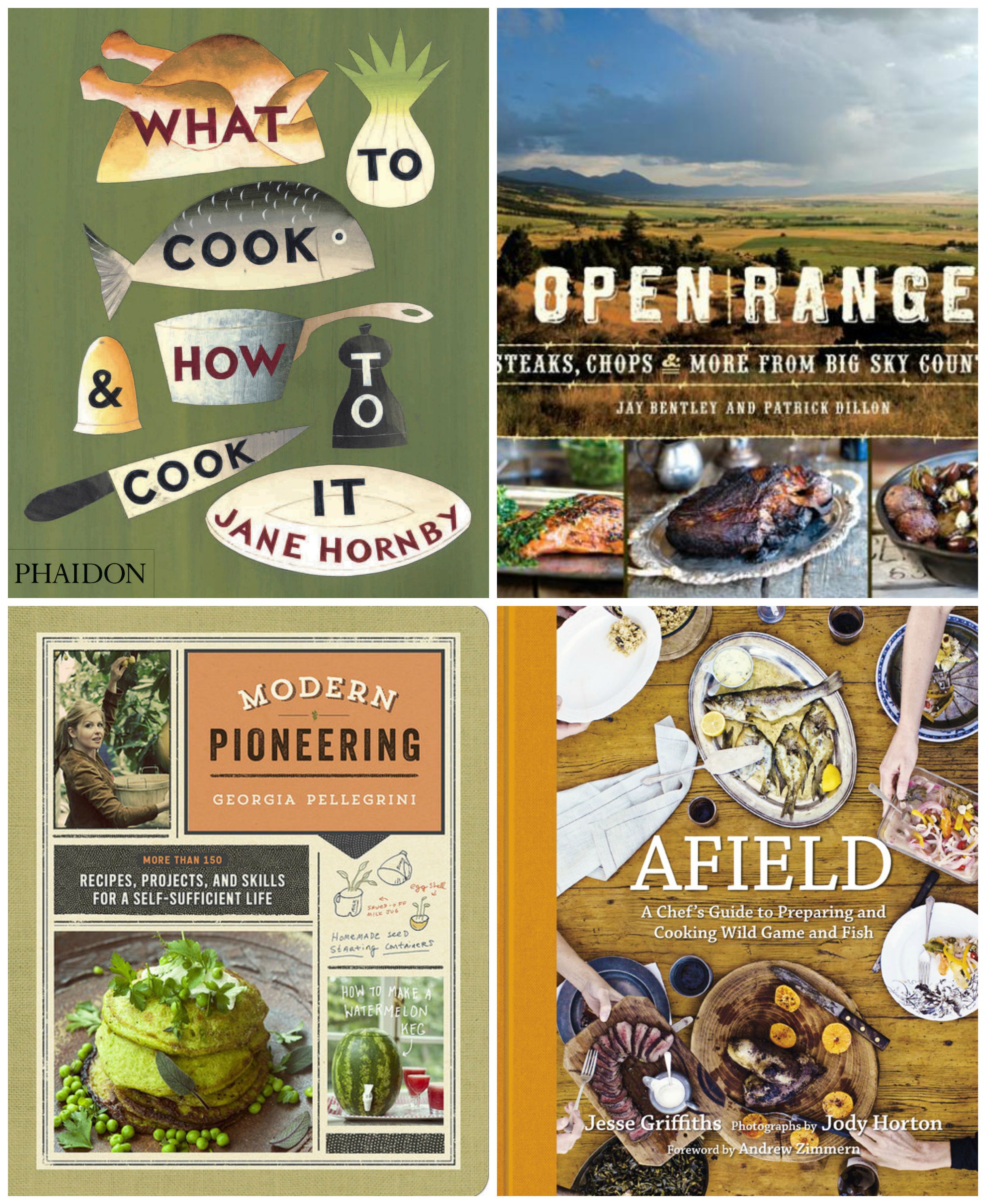 Moving clockwise, I'll start with What to Cook and How to Cook it by food writer and recipe editor Jane Hornby. Although this cookbook is not about cooking wild game or fish, it's the best book I've found for learning the basics – and let's get real it's all about the BASICS! Hornby's book is full of instructive photos from what it means to finely vs. roughly chop and the step-by-step set up for the book will arm you with the confidence.
Okay, admittedly I haven't even touched the next one – Open Range: Steaks, Chops and More from Big Sky Country by Jay Bentley – but everything is better from Montana right? I've been intrigued by this book for some time now not only because it proudly professes love for my home state but also because each recipe comes with a story. It seems to me if a recipe is worth such an intro, the flavor must come from the heart…? I'll have to pick this one up and do some in depth research.
Who hasn't read Georgia Pellegrini's Girl Hunter and fantasized about going along on one of her grand adventures? But at $2,500 a trip, her adventure getaways are a bit out of reach. Now Georgia has a cookbook in addition to her fab memoir and you don't have to go broke. Check out Modern Pioneering and let me know if it makes your heart skip a beat like mine.
Last but certainly not least, let's talk about my all-time-hands-down favorite… Afield by Colin Kearns! These recipes are show stoppers when it comes to the dining table. If you truly are going to own just one wild game book, Kearns's cookbook should be it. The detailed photos make butchery less of a chore and the darn thing is over 300 pages!
Signing off now… hungry! XO W