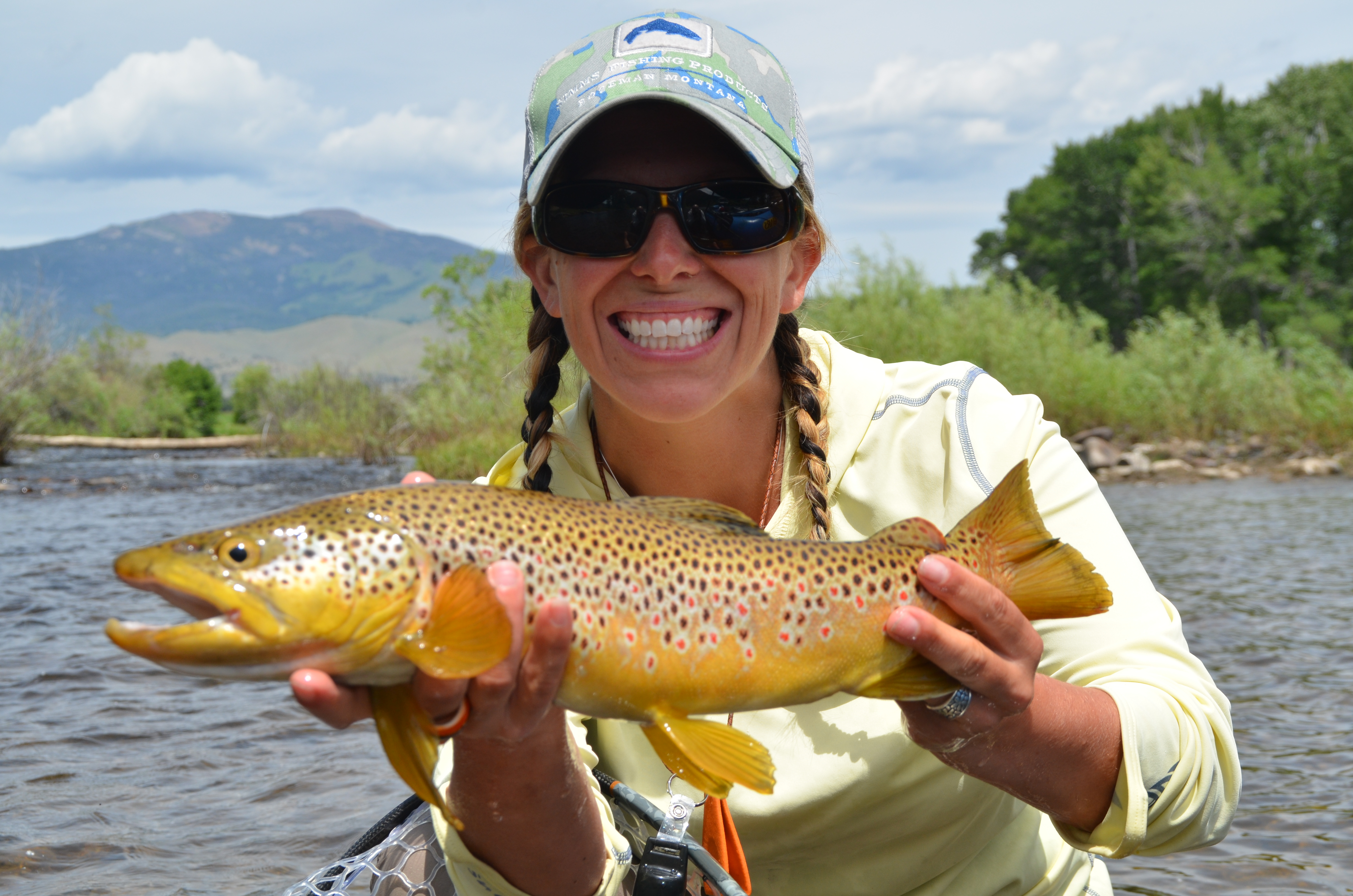 Today Whitney of Camo is the New Balck is sitting down with Heather Hodson, founder of Spokane Women on the Fly to learn more about her nonprofit and how it took flight. We're excited to host this smart and savvy angler and hope you enjoy the interview!
Camo is the New Black: How did Spokane Women on the Fly start?
Heather Hodson: Spokane Women on the Fly (SWOTF) was founded in March 2014. I've always loved to fish with the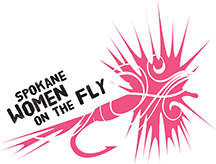 guys but noticed that there were not a lot of women on the water. I've always been an organizer/planner of events and saw a need to start a group. SWOTF is a way to give women of the Inland Northwest, whether new or experienced, an opportunity to connect with other women fly fishers. This is not to be confused with a "women's only" club but more of a way for women to connect on an informal level and share their fly fishing experiences. It all started with an idea and a Facebook Page. I spoke with Sean from Silverbow Fly Shop about my ideas and we developed a women specific fly fishing 101 class.
CITNB: That's awesome! I love that you followed your passion. Is SWOFT a full-time business?
HH: SWOTF is not a full-time business. In June 2015 we became affiliated with the Spokane Falls Trout Unlimited (TU) Chapter as a part of the Women's Initiative. We are a non-profit group with no paid employees.
CITNB: So how do you make it happen?
HH: I get up every morning at 4am to response to correspondence before I start my day. Hilary Hart is the TU Women's Initiative Chair for SWOTF who also helps with events. I'm a very organized and "Type A" ICU nurse who was an office manager prior to nursing school. I use my time management skills to respond to emails and organize events. Several women of the group have stepped up to help with events, write blog posts and newsletter articles, use their artistic abilities to create the logo and event fliers as well as volunteered their time to help new women flyfishers.
CITNB: What is your membership like? How many women are getting out on the river?
HH: Our group is growing stronger everyday. We have around 40 active women who participate in some or most of our events. We have over 200 on the email distribution list who have expressed interest. 36 women took the Women's Fly Fishing 101 class at the Silverbow Fly Shop. On average we have 10-14 women per water outing, whether it's stillwater or on the river. Our "Hackle and Hops" fly tying event fills up quickly and we had more than 25 women attend our Inaugural "Summer Suds and Cast Off Trout Unlimited Picnic".
CITNB: That's great that so many women are getting out. How do you market SWOTF?
HH: As of right now, everything is via Social Media. We have a public Facebook & Instagram account. We also have a website, www.spokanewomenonthefly.com. We've had several magazine's and newspapers write articles about our group and how we've been so successful in getting women involved in the sport of fly fishing.
CITNB: So why catch and release? Or better yet Kiss-N-Release?
HH: Kiss-N-Release is a large part of our group's mentality. Most of the rivers we fish are catch and release only. All too often I am asked why I don't keep the fish I'm catching. People don't understand that I release the fish because I want others to have the opportunity to catch the fish again. I have a love and respect for a beautiful trout. Therefore, I kiss them, thank them for letting me catch them and then I send them back on their way.
CITNB: Do you have any advice for beginner fishermen and women? What do you absolutely need to start fishing? And how do you?
HH: You're not going to catch any fish unless you have a fly on the water. Stick with it…. It gets easier and you will have one day where it 'clicks'. You don't need to spend $800 on a fly rod, $500 on a fly reel and buy the most expensive waders. Get what you can afford, spend more money on a good fly line versus an expensive reel. Must haves are a rod, reel, fly line, leaders, tippet, a way to cut the line (nippers or scissors), hemostats (pinch the barb) and a few flies.
CITNB: Do you have a favorite fly fishing story?
HH: I have lots of stories. One that comes to mind that took a long time to develop. When I first started fly fishing it took me a full year to catch a fish. I'm not sure if it was stupidity, the 'zen" or being outdoors but I stuck with it and finally started to get it. I took the Beginner Fly Fishing class at Silverbow in 2011 and started teaching the same class in 2014. Every time I teach the class, I think back to when I was sitting on the other side of the table. I think about the questions that I had as a new flyfisher and try to answer all of those questions. After teaching more than 50 women in the classroom setting and sharing many memories of the first caught by some of these on the fly has been so rewarding.
CITNB: Is there a particular river you like to fish? Why?
HH: I consider my home water the rivers of North Idaho. It's where I've learned to fly fish and have caught many beautiful Westslope Cutthroat.
CITNB: How can one get involved in Spokane Women on the Fly?
HH: Contact us on Facebook or via email at spokanewomenonthefly@gmail.com. We host at least one event a month whether it's on the water or tying flies in the Winter. We also have a monthly newsletter the "Monthly Mend" that is very informative for both men and women. The Women Fly Fishing 101 classes at Silverbow Fly Shop will be starting back up in April and I'm planning on adding a few more advanced women's classes as well as developing a one on one instruction on the water. We start the fly tying event "Hackle and Hops" again in October, check out our website for more information on our events. We have a public Facebook page to follow us as well as someone can join the closed Facebook group.
CITNB: Thanks again Heather for taking time to talk. I can't wait to try your "Kiss-n-Release" technique and promise a photo!