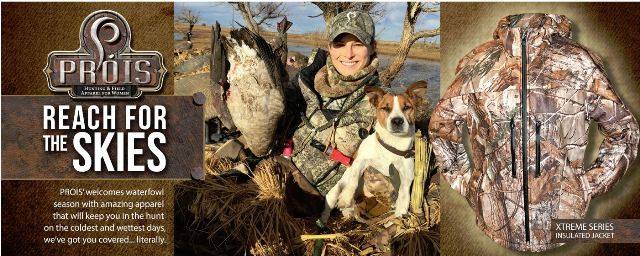 By Rachel Voss
We all gear up for the fall for various reasons. May it be the beautiful fall colors, may it be sitting in a tree stand, or stalking and bugling that BIG massive bull elk. However, there is one feathered friend that many can't WAIT for Fall/Winter season for… duck!
Wait no longer, wings are locked and set and the birds are ready to land in your decoy spread! We can't forget our beautiful retrieving pups diving in after that fallen bird!!!!
Unlike sitting in a stand alone..or belly crawling in on a big game stalk…duck hunting is a hunt that is better done and more fun with a friend by your side. Whether it be our furry friends or our favorite child, sister, brother, cousin, Mom, Dad, or spouse (hopefully you only have one of those….spouses that is)!!!
First and, foremost, ...
Read More