Yesterday was our one year anniversary! We've gushed about you guys, our readers, recently and if you're feeling nostalgic like we are, check out the post that started it all: Silver Lining.
So, really, what better way to celebrate than to have another giveaway??
This prize was generously donated by Rods, Reels & Heels (read her guest post, "Hooked"). Get a koozie and your choice of tank top or T-shirt!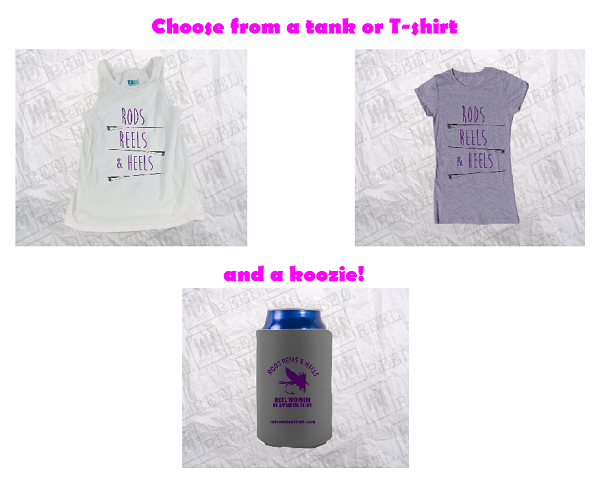 Entering is easy. You can enter once a day by referring friends to our Facebook page but using the widget below! The giveaway closes on Friday, February 20 – so get going!
Brenna is a Montana native, currently living in Colorado with her 2 cats and 2 dogs. Oh yeah, and her partner in crime, Andrew...
Read More