Stuck in a rut or don't know what to read? Get ready for the next season with these great reads: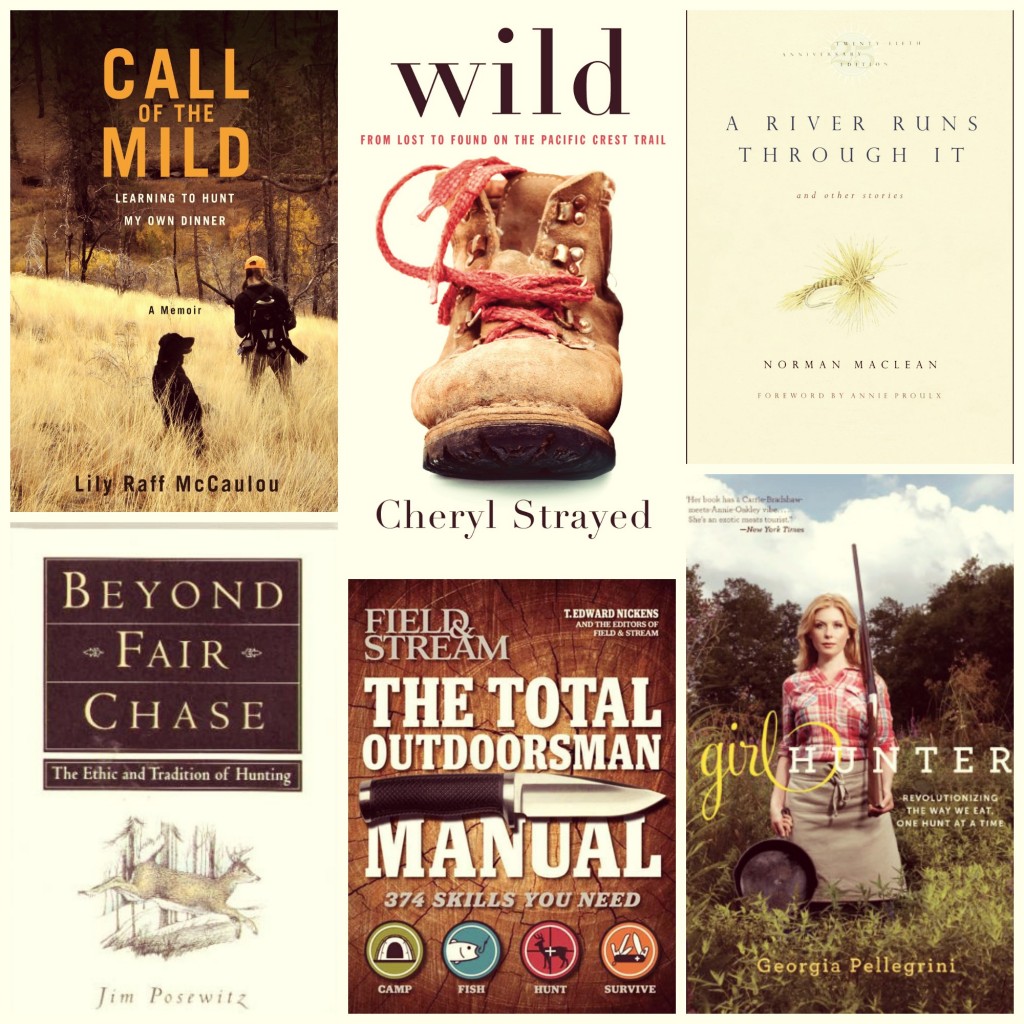 Call to the Mild by Lily Raff McCalou
A story of transformation from big city dweller to country gun-slinger.
Wild by Cheryl Strayed
One woman's powerful story about finding herself while solo hiking the Pacific Crest Trail.
A River Runs Through It by Norman Maclean
One family's history is intertwined with fly fishing in Montana.
Beyond Fair Chase by Jim Pozewitz
A to the point read about the ethics of hunting from preparation to shooting to care after the shot.
The Total Outdoorsman Manual by T. Edward Nickens
A how-to manual for everything in the outdoors from tying a cleat hitch to flagging geese.
Girl Hunter by Georgia Pellegrini
A chef becomes a hunter and catalogs her adventures...
Read More