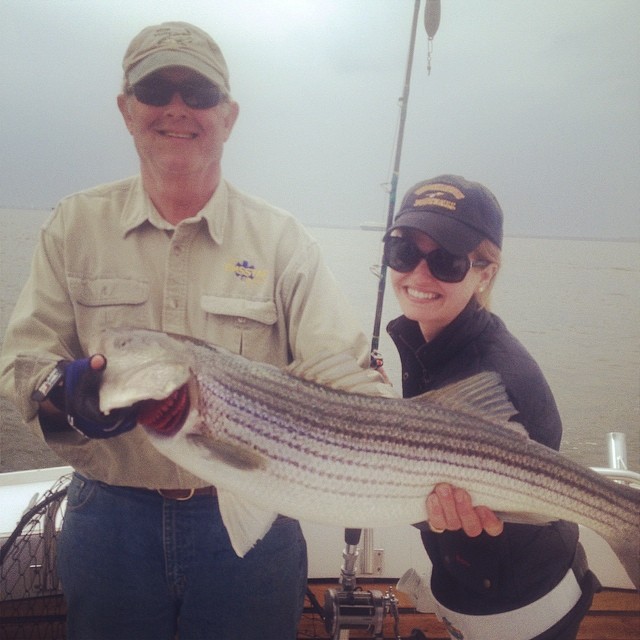 Whether you call them rockfish or striped bass, this time of year on the Chesapeake Bay is when to get your trophies. These fish are BIG – averaging from 20 to 40 pounds! And it's only an hour drive for city dwellers of D.C.
Rockfish trophy season runs from April 19 to May 15th for 2014. Fish must be above 28 inches to keep and only one fish is per fisher – so good luck! After May 16th, the rockfish size and limit changes to 18 inches or above and each fisher is able to keep two fish.
We look forward to another great 2014 fishing season on the Chesapeake Bay! Check out Whitney's honker from last week (40 inches, 30 pounds!) Now that's a nice fish!
What to bring
-Tennis shoes (the boat can get slippery and you need to protect your toes!)
-Rain jacket
-Layers (the temperature can change quickly!)
-Baseball cap and sunglasses
-Sunscreen
-Water
-Snacks
Resources
– Need a boat? Check out Southpaw out at the Kentmorr Marina. (These guys know the Bay better than any Chesapeake crabs!)
– For information on sport fishing species, fishing regulations and licenses, visit HERE.