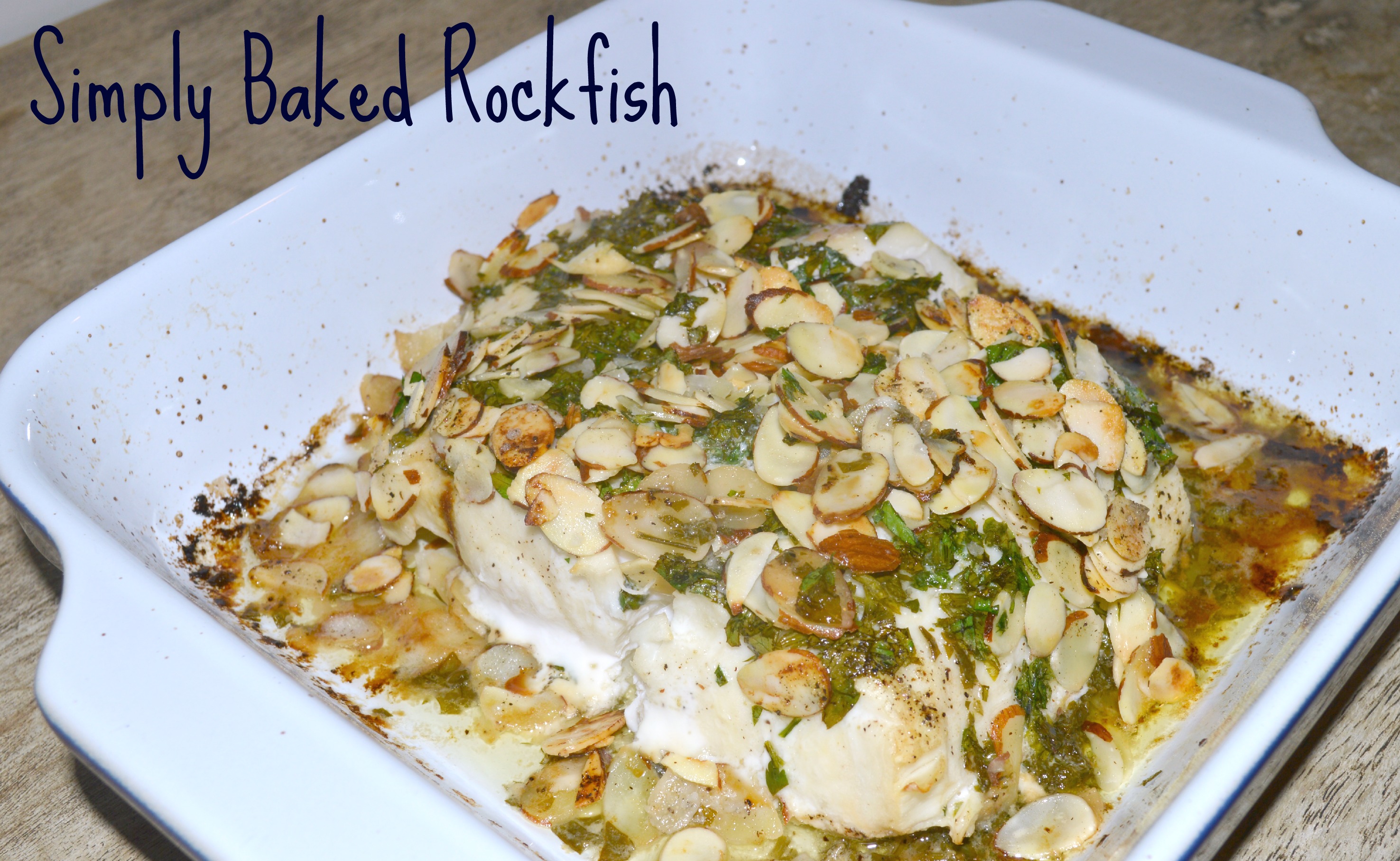 If you're like me, you still have Rockfish in the freezer and you're wanting to make more fish tacos… But it's Valentine's Day and you want to get more elegant… What a dilemma!! Here's a simple recipe for Baked Rockfish that is sure to woo your sweetheart and satisfy your tummy… Did I mention it goes great with white wine, simple veggies and cous cous?!
What you'll need:
1 1/2 lbs. rockfish fillets
1/2 c. slivered almonds
1/4 c. minced parsley
1/4 c. melted butter
2 tbsp. lemon or lime juice
1 tsp. salt
1/4 tsp. pepper

Directions:
Place fish fillets in shallow baking dish. Sprinkle with almonds and parsley. Combine butter and lemon or lime juice; pour over fish and sprinkle with salt and pepper. Cover and bake in a 350 degree oven 10 minutes, then uncovered, until fish flakes easily with a fork, about 10 more minutes. Serves 4-6.*Note: Cook time may vary depending on the size of the fillet.