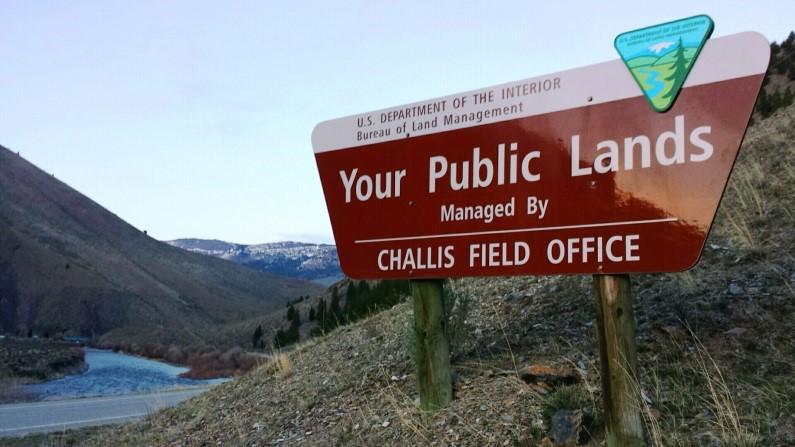 By Britt Lamotte
Of all the things you can go crazy over – name anything – I am a sucker for dirt. I have to dig it up, mix it up, push it around and cover it up with plants, and then make sure I don't spend all my money in the process. The plants are expensive, but the dirt much more so. In fact, I don't even have a square foot of dirt to my name yet – it's rented. Blame the economy, blame my love for expensive organic coffee but we are still renting, and our rented home is packed full with bikes, dog vests, fishing rods and reels, guns, ammo boxes, archery bows, pheasant feathers, boats, tents and backpacks. Everything we could want for adventure. Everything but the dirt.
We've started looking at available properties and weighing the pros and cons of building our own house on open acres versus buying a small house in town plus a cabin in the woods. It's been a tough prospect. We've already figured out we can't afford the best views, the river frontage or the private oasis but for right now that's ok, because even though our middle-class wallets can't afford to buy more than a few acres of land, we can afford all the gear and the fishing and hunting tags needed for soul-satisfying adventure. All because of our public lands system, and in Idaho it means we have heaven on earth.
How could I tell you what that means to me? Public lands have given me a place to experience the most important moments of my life and all I had to do was show up. The rest was virtually free. It's given me a childhood full of summer camping, the river bank where I was married, the forests that grow over my grandmothers' ashes, the field where I taught our dog to scent a pheasant wing – these living places that own me. Together, we own it all.
During the years we moved from town to town with each new construction project, public land was sometimes the only good thing we could count on. It's not easy living in a cramped motel for months at a time, but federal lands gave us a way to explore the best that each place had to offer. We just had to buy the atlas and suddenly we had access to Washington, Oregon, California, Arizona and Utah. It built our confidence to know that the same system that worked in Idaho worked in all of these places, too, and it reshaped our concept of home. Our home is the west. The land of the best.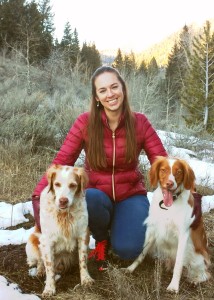 Several of these states are currently up for debate. High Country News reported that interest groups like Americans for Prosperity are pushing land transfers as a solution for public land management. A successful program needs a solution? Federal land management works, so why would billionaires like Charles and David Koch have an interest to see public lands lose federal protection?
Healthy, accessible public lands have given an identity to generations of my family and will continue to do so. The best view, the river frontage and the private oasis that can't be bought; it can only ever be shared and treasured. Priceless land. I'm so full of gratitude for these places we've set aside as a country, and for the special moments I've been given because of the federally protected land all across the west. Together, we own it all and it's amazing.
A fifth-generation Idahoan and a University of Idaho alumni, Britt Lamotte was trout fishing with her grandmothers before she could read. Britt and her family are lucky to live and work just outside the beautiful Sawtooth National Forest.