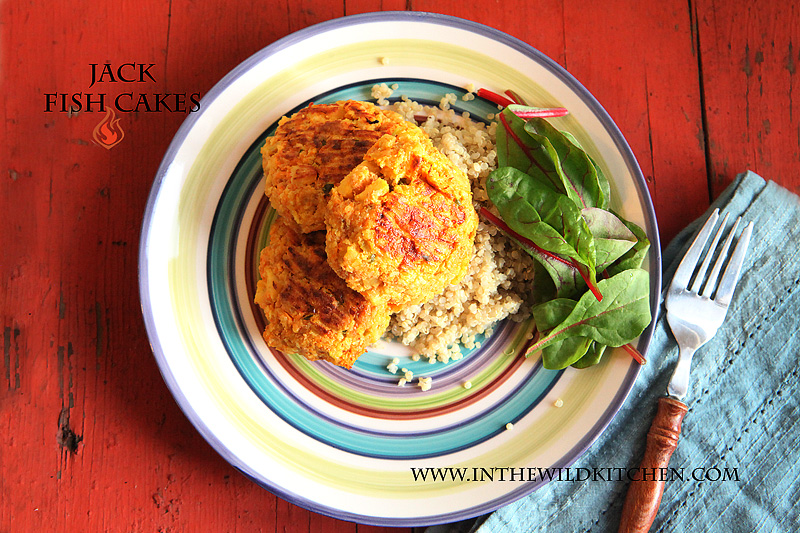 One of the best things about living in Saskatchewan is the lakes. There are plenty of lakes to fish in and one of my favorites is Lac Des Isles. Both me and my husband have got some nice sized wall hangers there.
We typically fish for Jacks, since that's what I'm good at catching! I have a wonderful husband who will take care of the kids hooks, baits our hooks when needed and then will start fishing. ( I do my own hooks, just not the bait!) We do make a great team fishing, but I have taught the kids to say "Mommy's the master fisherman". It's always a joke as I tease him that I catch more fish and he always replies with "well you always get to fish while I'm dealing with the kids!" or "You may catch more but mine are always bigger" What he says is true, but don't tell him!
Typically when you eat jacks, it's pan-fried or poor man's lobster. I thought I would try something a little different with some fish cakes and I was not disappointed. I like to try new things here and there, but jacks can get a little fishy tasting when they aren't done right.
I was pretty excited with this recipe. It's a simple fish cake recipe, but the jack didn't end up tasting fishy…BONUS!! My husband ate them all so it must have been good…
For the full recipe head over to In the Wild Kitchen…
In The Wild Kitchen is run Joyce Schmalz. Joyce loves bringing nature to the table weather it's hunting, fishing or growing her own food, follow her adventures at In The Wild Kitchen or follow her on Twitter, Facebook, Instagram