There's just over a week left to enter our one-year anniversary giveaway!
Entering is easy. You can enter once a day by referring friends to our Facebook page! Head on over to Facebook and comment on one of the giveaway posts and mention a friend. The giveaway closes on Friday, February 20 – so get going!
We'll choose one of you at random to win the prize was generously donated by Rods, Reels & Heels (read her guest post, "Hooked"). Get a koozie and your choice of tank top or T-shirt!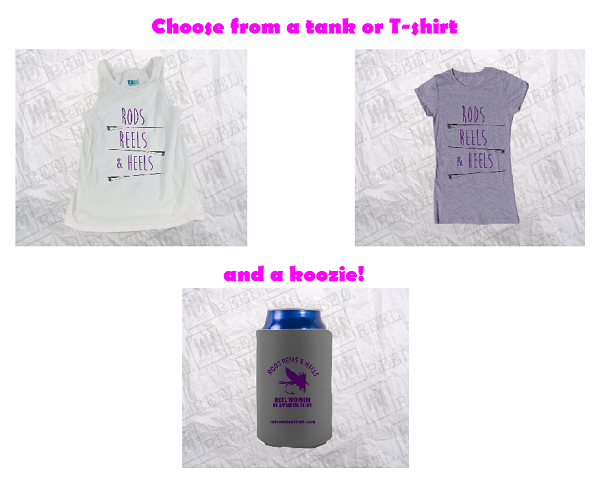 Brenna is a Montana native, currently living in Colorado with her 2 cats and 2 dogs. Oh yeah, and her partner in crime, Andrew. She spends the majority of her free time fly fishing for trout, and most recently started fishing for carp. On days she cannot fish, Brenna runs a Facebook & blog called Rods, Reels, & Heels, with a hope that more women get involved in fly fishing. She is also an ambassador for Dizm Eyewear, Goat Head Sole Spikes and affiliated with H & H Outfitters and Cheeky Fly Fishing.