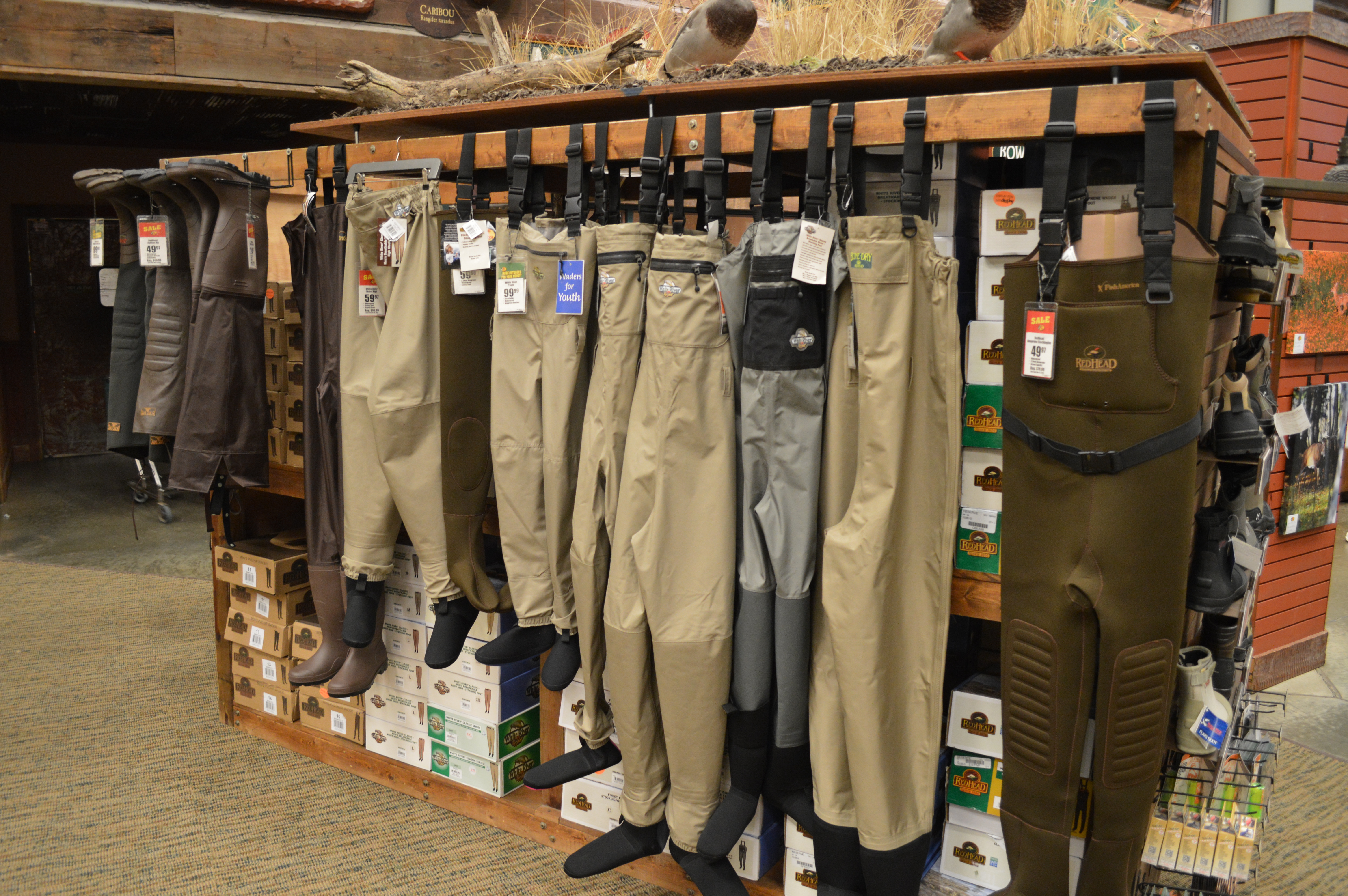 For the past six years, I have been on the hunt (quite literally!) for versatile waders that actually fit. Waders that keep me dry no matter if I'm setting up decoys or casting a fly line. After literally buying and returning over a dozen pairs – I'd frankly given up. The men's waders were too big – the boot size wonky and the length went clear over my head! And kid's waders weren't much better. Although the length and boot size was improved, the waders were too wide and the extra fabric buckled uncomfortably several times over. But then I met Tammy of BassPro at SHOT Show and she told me about a new line of hunting apparel that is made just for women… SHE Outdoor Ladies Hunting Clothing. SHE Outdoor makes waders specifically designed for women so of course I was intrigued!
Last Sunday, my husband Dan and I headed out to the BassPro Shop in Hanover, Maryland, to try on the SHE Outdoor waders. Embarrassingly, I never had been to a BassPro Shop. We still don't have a store in Montana and with free shipping these days I didn't think I was missing much. Boy was I wrong! From the shooting arcade to the fish tank – this store was something to see and a real gear heaven. We found our way back to the waders section with help from the sales manager Andrew. As I pulled the waders on over my jeans I began to grin. They fit like a glove!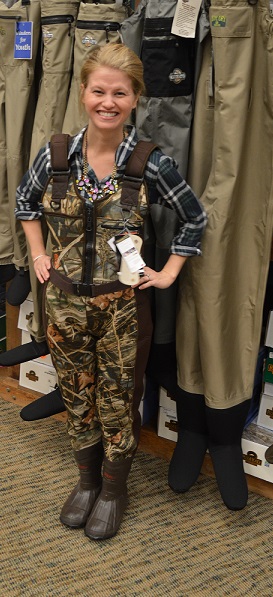 BassPro is in the process of ramping up the presence of SHE Outdoor products in their stores, so keep your eyes peeled for this great gear coming to the store nearest you. Given the increase in women hunting and fishing I'm sure this partnership will be a success.
Here's some facts to know about the SHE Outdoor Waterfowl Waders:
Sizing options! Ladies, you can select your boot size (6-10) and additionally, select a wader size (S-XL) #winning
They're protective, warm and dare I say… stylish! The abrasion-resistant neoprene is color blocked for a feminine look and is also insulated with 1000 grams of Thinsulate for the coldest days on the water. (After only 5 minutes in them, I was sweating!)
They're camo! No pink here! These waders are available in Realtree MAX-4 making you camouflaged for the birds and, therefore, on equal ground with your fellow male hunters.
But the real test for these waders will come from wearing the waders in the field. And I have just the trip for that with a Colorado fly fishing adventure scheduled for later this month. Stay tuned here for more information and wader updates! I know I can't be the only woman out there who's struggled to find something that fits and is functional!
Toodles and happy Friday!
Whitney
* This post is brought to you by BassPro.