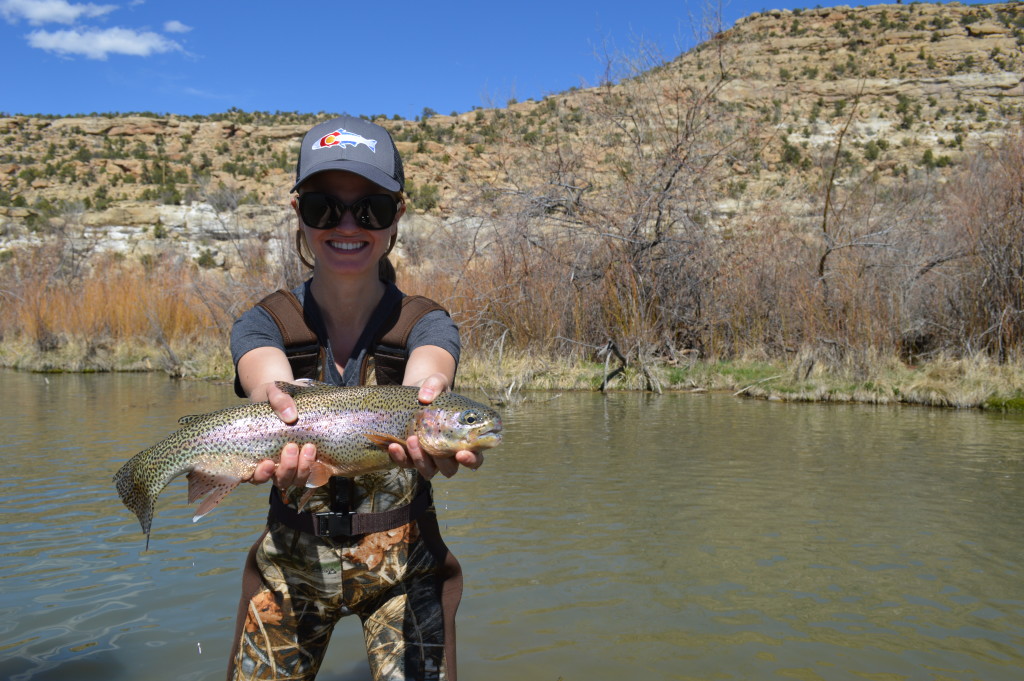 Last month, Dan and I headed out to Colorado to fly fish and toted the SHE Outdoor Waterfowl Waders across the country to finally do the field test.
We rented a car in Denver and drove six hours to Durango (yes, we took the long way!), stopping only for a beer in Ouray. Although charmed by the Alps like town, we couldn't wait to get over the mountain because we were fly fishing in the morning!
My entire family fly fishes but I'd only been a few times and Dan had only been once – we were giddy! Since getting married in 2013, we had talked at length about what activity might be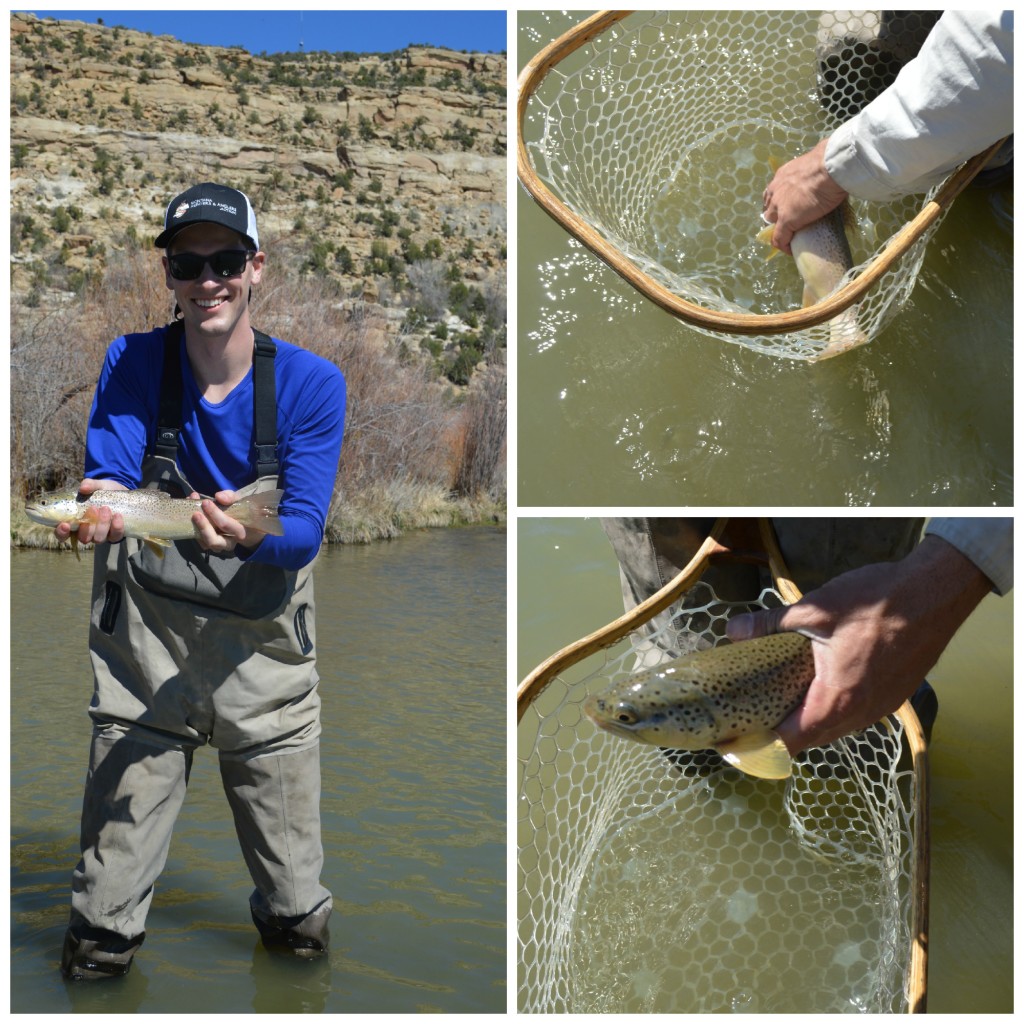 suited for us to "grow old together" and without much debate, we settled on fly fishing. You don't need much equipment, can easily travel with a fly rod and gain countless hours outside enjoying quiet beauty while also landing fish! What's not to love?!
We woke up extra early the morning of our fishing adventure, grabbed coffee and headed to Duranglers Flies and Supplies. Our friend Sara's brother Spencer is a guide for the shop and we couldn't wait to meet him as he'd been described to us as "the real Brad Pitt of fly fishing in the west."
After buying licenses and a few other necessities, we threw our supplies into Spencer's truck and headed out on the road to a San Juan River access point in New Mexico. We first floated the San Juan in a boat to get our casting down. Spencer is incredibly patient and kind and with every cast we were gaining confidence. His years of experience, knowledge of the river and kinship with the fish truly made him the best instructor. Within minutes both Dan and I had pulled in our first fish of the day. What a rush!
Floating the San Juan is awe-inspiring – the desert landscape of Georgia O'Keefe filled our souls with peace and the constant tug on our fish lines made us solidly commit to fly fishing. And then we got in the water…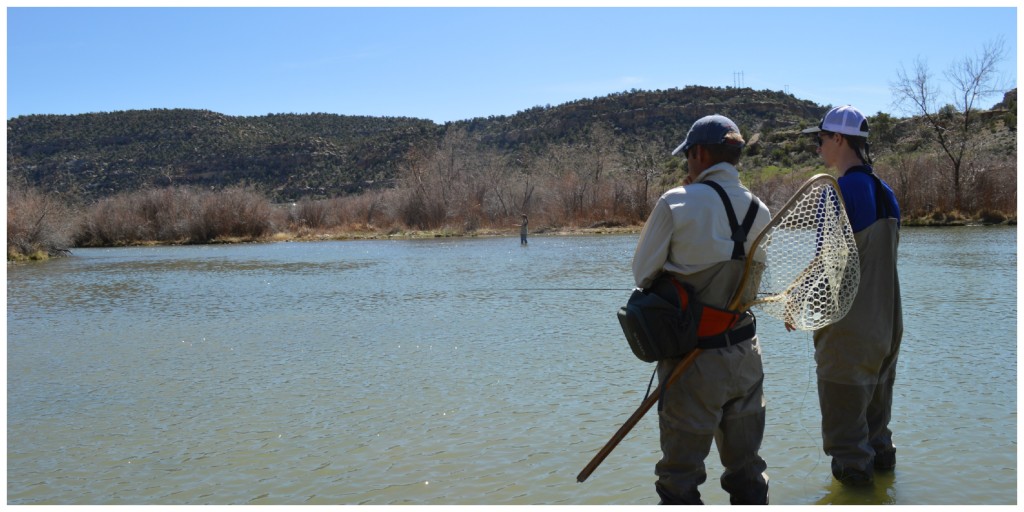 After pulling on our waders and taking our first steps into the cool mountain water, I knew we were really sold. Wading together made fly fishing feel more intimate with our surroundings and our waders were air tight!! The insulation in the SHE Outdoor Waders is legit. I'm always chilly in mountain streams even if it's 80 degrees outside and here I was sitting pretty for three hours enjoying every minute. My feet stayed warm and the boot bottoms gave me great traction along the river bottom.
Moral of this story? Get to Durango, call Spencer and get out on the water of the San Juan! And if you can, grab a pair of SHE Outdoor Waders from BassPro first!
Get outside this weekend!
Whitney
* This post was brought to you by BassPro.