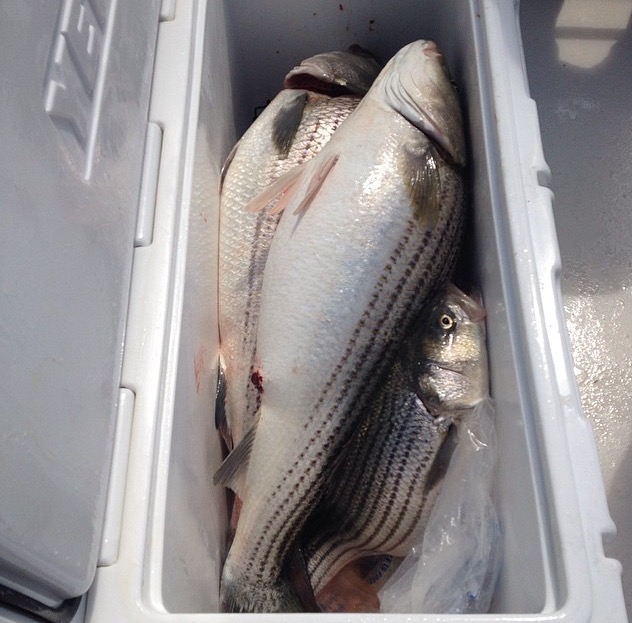 Whether you call them rockfish or striped bass, this time of year on the Chesapeake Bay is when to get your trophies. These fish are BIG – averaging from 20 to 40 pounds! And it's only an hour drive for city dwellers of D.C.
Rockfish trophy season runs from April 18 to May 15th for 2015. Fish must be above 28 inches to keep and only one fish is per fisher – so good luck! After May 15th, the rockfish size and limit changes to 18 inches or above and each fisher is able to keep two fish.
We look forward to another great 2015 fishing season on the Chesapeake Bay and cooking what we catch! Fish tacos? Check out the recipe here. Baked rockfish? Don't miss this recipe. Do you have a favorite rockfish recipe? We'd love to hear from you, please write your favorites in the comments section and we'll give it a try!